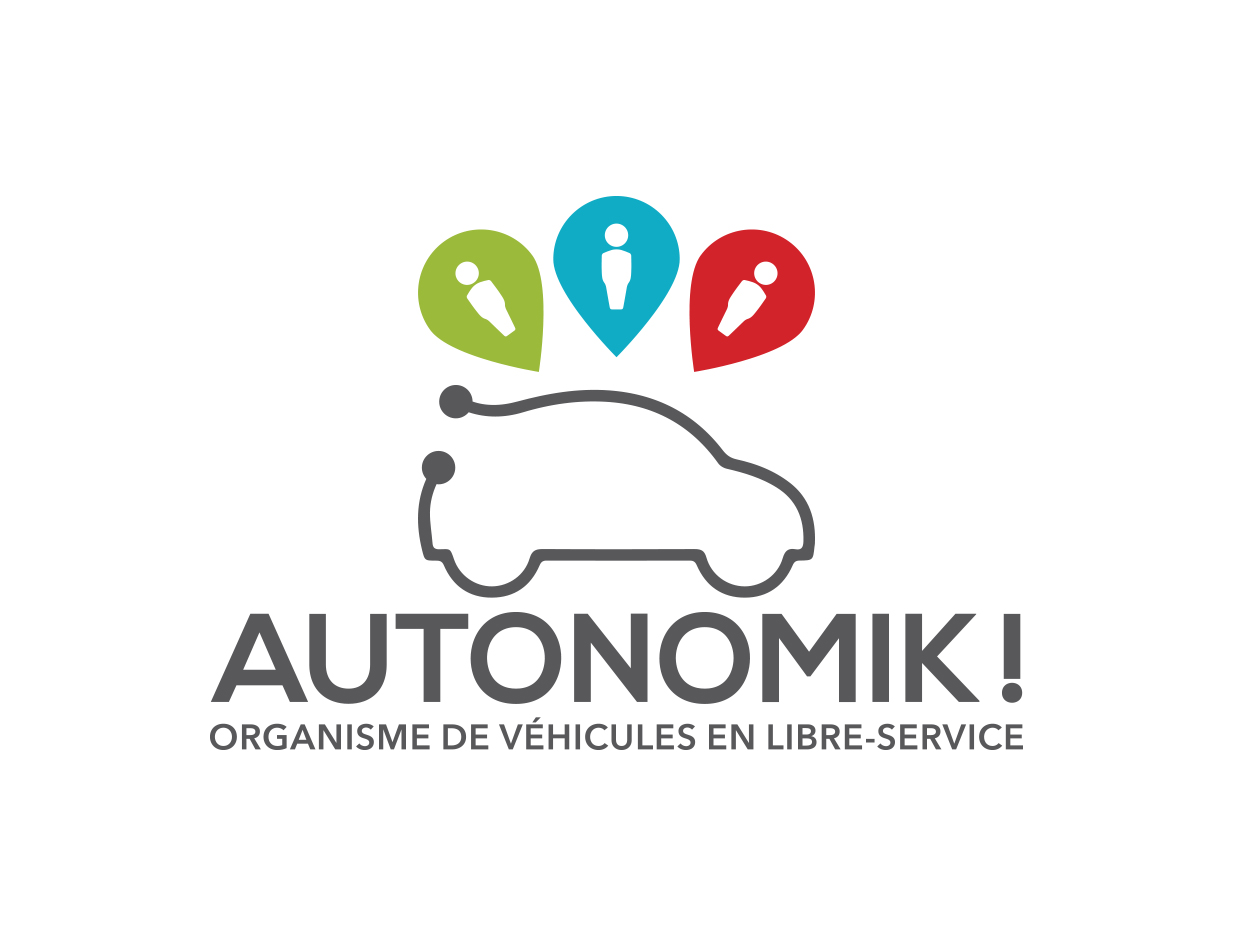 Autonomik! – Self-service car service
Technical assistance loan
Presentation of the enterprise
Autonomik! is a not-for-profit social economy organization founded in 2016 by community groups in the Marguerite-D'Youville regional county municipality. Its mission is to increase the mobility of low-income individuals, socially isolated individuals, not-for-profit groups and co-operatives, and the general public, while at the same time reducing the environmental impact of these trips.
In practice, Autonomik intends to fulfil its mission by providing the Montérégie region with a platform comprising four services that can be used independently or in combination: car-sharing, car-pooling, sharing vehicles among several drivers, and fleet management. Surpluses will be used to provide the enterprise's services to regional community organizations.
Social impact
Increase the mobility of individuals who lack the means to obtain a first or second car
Avoid the expense of a car for low-income individuals, families, and the general public
Reduce social isolation and facilitate individuals' access to services
Provide low-cost vehicles to groups throughout Montérégie
Position the community sector as a leading economic actor
Increase traffic of residents living near organizations (for organizations that provide parking for the vehicles)
Represent an additional link with the public for community organizations
Contribute to the solidarity of organizations in target communities
Contribute to reducing pollution generated by the use of "solo cars" and the manufacture of new vehicles
Possibility of developing ancillary projects (links with public transit, Bixi, new regional urban design policy, etc.)
"Risq's technical assistance loan enabled us to hire mce conseils consulting firm to conduct a complete feasibility study. This study will help us make needed adjustments to our business plan, work more efficiently, and make our project more credible to funders."
Jean-françois lessard, development officer, cdc de marguerite-d'youville
delegated to the development of autonomik!
Awards and distinctions
Winner of the Coup de coeur award at the Gala des Prix Guy-Chartrand dans la Capitale-Nationale 2017, awarded by Trajectoire Québec.

Autonomik! has already received a number of grants and sponsorships and boasts an impressive list of partners among community groups in Montérégie. It also works with several mobility stakeholders and has been invited to present its innovative business model at various trade fairs: Transformer Montréal, Salon de l'auto électrique de Saint-Hyacinthe, consultations of the CRE de la Montérégie, etc. Autonomik! will be the first enterprise in the world to provide car-sharing and car-pooling using the same app.
Stage of development    pre-startup
Reason for investment    market and feasibility study
No. Of jobs created    
N/A
Technical assistance loan