COORDINATED ACTION    | MUTUAL AID  | EXPERTISE SHARING | STRATEGIC ALLIANCES  | PARTNERSHIPS
The strength of the social economy network derives from the collaboration and information sharing of its actors and experts. RISQ has assumed the role of sharing its knowledge and fostering greater coordination among local and regional development actors.
Collective enterprises benefit from this association of social economy partners that has proven to be a key to the success of their projects.
DESIGNATED REGIONAL REPRESENTATIVES
To optimize services to promoters of collective enterprises, RISQ has established partnerships with organizations in many regions of Québec to process certain financing applications. Continually striving to better serve entrepreneurs throughout Québec, we are always on the lookout for new regional partnerships.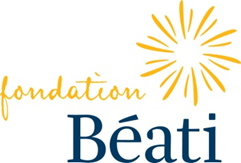 Under a collaborative arrangement between RISQ and the Fondation Béati, the Fondation guarantees up to 50% of some of RISQ's capitalization loans. This guarantee is available to enterprises with shared priorities such as revitalizing regional communities by developing a solidarity economy and improving the conditions of people living in poverty.
Canadian Co-operative Investment Fund

Always with a view to providing additional capital that can contribute to the development of our collective enterprises' projects, RISQ has partnered with the CCIF for the analysis of funding applications.
Dedicated to cooperatives, this fund, complementary to Quebec's solidarity finance partners, supports the growth of existing cooperatives, the development of new ones and the conversion of small and medium-sized enterprises into cooperatives.
Social Enterprise Ecosystem project | S4ES

A new partnership formed in 2018 with Social Enterprise Ecosystem Project (S4ES) allows RISQ to improve its offer to support social economy enterprise projects.
More specifically, innovative projects that demonstrate a social, cultural or environmental objective may be granted an additional amount in their funding application: Technical assistance + $5,000 | Pre-start up + $25,000 | Capitalization + $25,000
Cap Finance, Le Réseau de la finance solidaire et responsable

RISQ is proud to be a member of this solidarity finance network composed of seven other financial organizations/institutions of the social economy. The mission of CAP Finance is to promote and expand solidarity finance and development capital, increase the expertise of the Réseau's professionals, and promote responsible investment to the general public and key stakeholders.

Pan-Canadian firm dedicated to creating new sources of financing for projects generating long-term social and environmental benefits in Canada. RISQ and five other major foundations have invested in this fund: Vancity Community Foundation, Tides Canada, The J. W. McConnell Family Foundation, Trico Charitable Foundation, Bealight Foundation.
Chantier de l'économie sociale
The Chantier de l'économie sociale initiated RISQ in 1997. Since then, RISQ has constantly expanded its access to the principal actors of the social economy. As per its mandate, the Chantier brings together the broadest group of social economy stakeholders, experts, and partners.
Through the positive impacts of its investments and activities, RISQ attracts the commitment and participation of new financial partners that support solidarity finance.
One of the main roles of the Chantier is lobbying, while RISQ serves as a financial tool. Together, they complement each other, playing an essential role in the development and renown of Québec's social economy.
The mandates of the Chantier de l'économie sociale are:
Chantier de l'économie sociale Trust
Since 2007, RISQ has been responsible for analysis and follow-up of Chantier Trust financing applications. Our financial analysts prepare reports and recommendations to the Trust's Investment Committee. Once financing has been granted, RISQ follows up on these investments as they are disbursed.
The Chantier de l'économie sociale Trust provides loans ranging from $50,000 to $1.5 million with no capital repayment before 15 years. This patient capital is used to support enterprises' operations and real estate investments for the purpose of developing new activities. There are two financial products: Operations Patient Capital and Real Estate Patient Capital.
Our close partnership simplifies the application process for enterprises, because one application gives them access to the financial products of two organizations.
In this way, RISQ draws on the expertise of an experienced solidarity finance team.
For more information about the products of the CÉS Trust
MCE CONSEILS
Co-author of the Guide for Analysis of Social Economy Enterprises
RÉSEAU M
RISQ provides financial and promotional support for a mentoring program for social economy entrepreneurs.