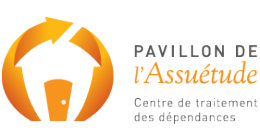 Le Pavillon de l'Assuétude 
Presentation of the enterprise
Founded in Shawinigan in 1997, Le Pavillon de l'Assuétude works with people aged 18 and over who are struggling with addiction.  Treatment is provided for addictions related to alcohol, drugs, and gambling. The program's overall goal is to help clients develop new skills and healthy living habits, and learn to manage their thoughts, emotions, and behaviours related to their past and present situations.
Social impact

At pavillon de l'assuétude, the values of respect, honesty, responsibility, and dignity are encouraged.  Great emphasis is placed on employees' compliance with ethical standards.  This allows clients to develop and invest themselves in their treatment in a climate of respect, dignity, and trust.
"the partnership with risq has enabled the pavillon de l'assuétude to simulataneously carry out two major projects. The first involves a major overhaul of the st-guillaume service point and the second involves the acquisition of a new building that will serve as the new home for the shawinigan service point."
Alexandre ratté, executive director
Awards and distinctions
Prix Paulhus Innovation, awarded at the community gala organized by the Corporation de Développement Communautaire Drummond in 2006
Prix d'entreprise d'économie sociale de l'année, awarded at the Distinction Desjardins gala evening in 2008.
Stage of development    expansion
Reasons for investment    acquisition and design of a new building in shawinigan and renovation of the st-guillaume facility
No. Of jobs created and maintained    39